Nightcreepers – David Irons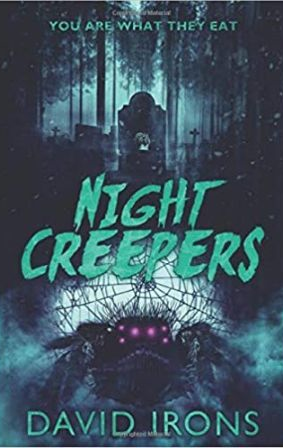 Herausgeber:
Severed Press

Seiten:
213 Seiten

Inhalt
Seven strangers are asked to attend the funeral and will reading of the affluent Gregory Blitzer, a man who the attendees' only thing in common is the mutual hatred they had for him in life.
While at the funerals remote church setting, they soon find themselves trapped inside, unable to escape. Forced to open Gregory's coffin, they find no body inside, only a ragged torn out hole leading to the catacombs beneath the graveyard.
Something has been living underground, something that's been spawning.
Something that's… hungry.
Night Creepers: You are what they eat.

Meinung / Rezension
Dieses Buch hat mich gut unterhalten. Leider war die Geschichte etwas hervorsehbar, aber trotzdem spannend. Dass die Geschichte in den Katakomben stattfindet, gab dem Buch die richtige Gruselatmosphäre. Das Ende habe ich so nicht kommen sehen, das war sowohl tragisch als auch spannend. Die Charaktere waren sehr speziell, anfangs hatte ich etwas Mühe, mich mit ihnen zurechtzufinden, irgendwann hatte ich mich aber an die Eigenheiten von Ihnen gewöhnt. Allerdings hatte ich Mühe Kristi und Kelly auseinander zu halten. Ich muss noch dazu sagen, dass ich das Cover wirklich wundervoll fand.
Bewertung