The Bad Beginning – Lemony Snicket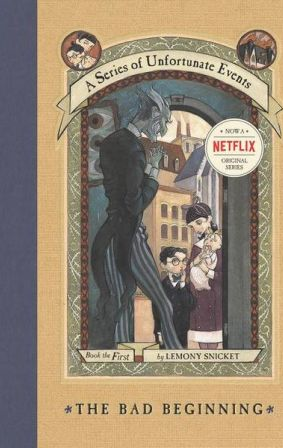 Herausgeber:
Harper Collins

Seiten:
176 Seiten

Inhalt
Violet, Klaus, and Sunny Baudelaire are intelligent children. They are charming, and resourceful, and have pleasant facial features. Unfortunately, they are exceptionally unlucky.

Meinung / Rezension
Ich habe dieses Buch gelesen, um mein Englisch aufzufrischen. Da es sich um ein Kinderbuch handelt, war das Englisch sehr leicht verständlich.
Obwohl die Situation der Kinder oftmals aussichtslos erscheint, schafft der Autor es durch die humoristische Erzählweise immer etwas Hoffnung aufkeimen zu lassen. Die Charaktere sind sehr einfach gehalten, aber keiner der Protagonisten verfehlt seine Wirkung auf den Leser.
Bewertung